Erich Grotewold - BMB Community Profile
Trained as a chemist in Argentina, Erich continues to move west and north as he tries to decipher the secrets of the regulation of plant gene expression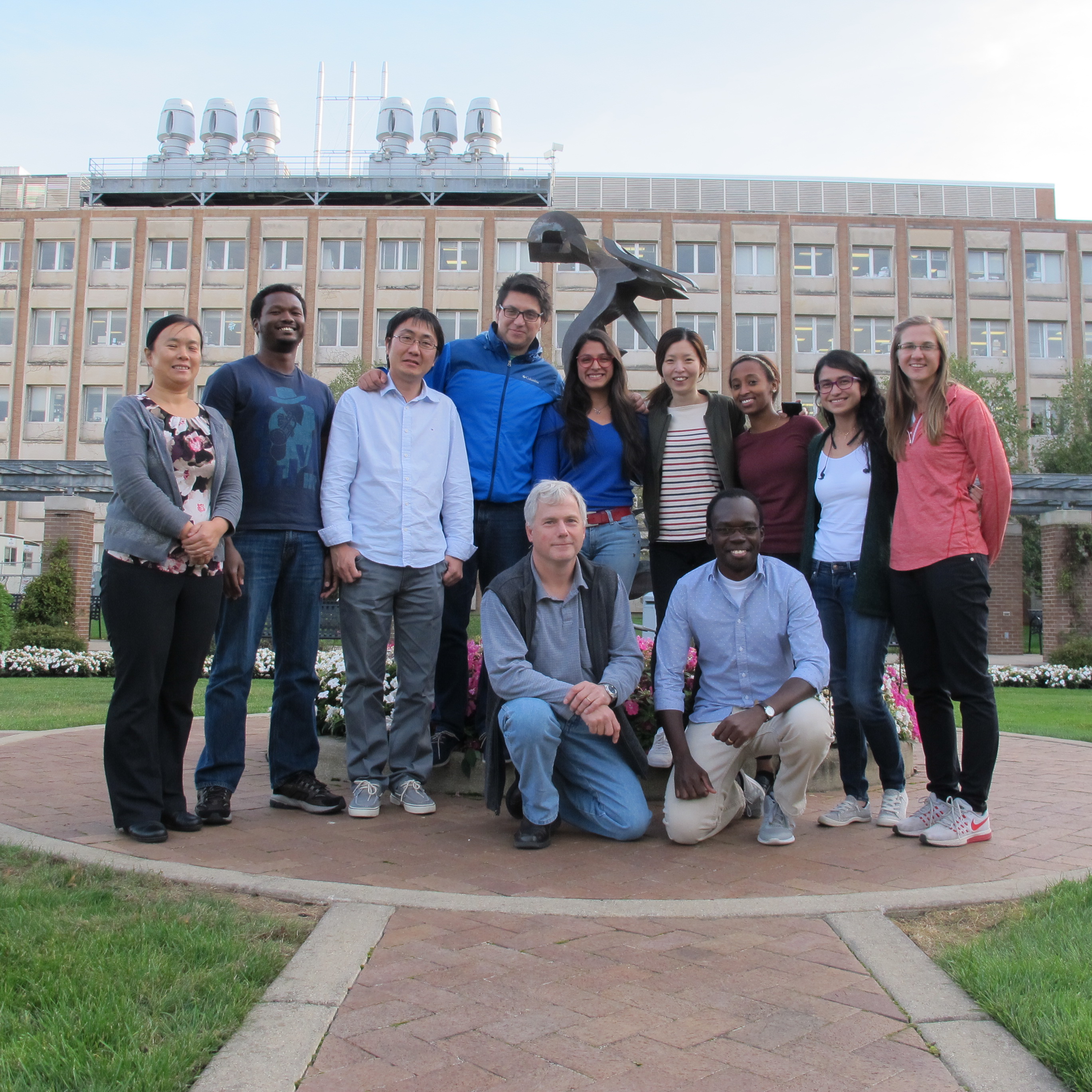 Name: Erich Grotewold
Position: Professor
Why did you become a scientist?
As an adolescent, I was concerned about people not having enough to eat, hence became interested in understanding how to better use plants to try to solve world hunger. My Dad is a chemist and I imagined that studying chemistry would be a good first step. I was captivated by the power of molecular biology during my first research experience as a senior in college.
What is your favorite part about your job?
The favorite part of my job is being able to ask any question and come-up with a path towards finding answers.
How have you overcome obstacles to get where you are?
Growing-up and studying in Argentina had many great things, but also posed some challenges. For example, when deciding to do my PhD at the University of Buenos Aires, I realized that nobody was yet doing plant molecular biology in the country (mid 80's). Thus, I settled in doing my PhD on fungi instead. When I came to the USA for a postdoc, increasing my proficiency in written and spoken English became a priority, as I soon realized that language could become otherwise a significant handicap.
What opportunities or positive experiences helped you get to where you are?
Many mentors and friends made a profound impact on who I am today, and I am thankful to them all. My Dad, in particular, taught me the importance of perseverance and rigor in whatever I did. My lab mates during my PhD help me discover that being a researcher is not work, but is rather like playing, something that I continue to feel today. My postdoc advisor at Cold Spring Harbor Labs, Thomas Peterson, taught me how to write papers; and during my independent years at the Labs, Winship Herr coached me on how to survive as a principal investigator.
What advice do you have for aspiring scientists?
Enjoy and have fun in whatever you do. Don't get discouraged by set-backs, such as paper or grant rejections, and be receptive to advice and criticism - they are all indispensable components of your growth and identity as a scientist.
How do you feel that your identities contribute a unique perspective to STEM fields?
Having given my early steps as a scientist in conditions of very limited resources, I have learnt how to be creative in finding solutions to problems.
What are you and/or BMB doing to support underrepresented/marginalized people in STEM?
Since I started my career as an independent scientist, I have opened my lab to young researchers, often from less privileged countries and institutions, to prove their potential in an environment in which there are essentially no financial constrains.
Basic positionality statement:
I am a white, cisgender male who grew-up primarily in Buenos Aires, Argentina, but who also lived as a kid for several years in Santiago, Chile, because my family had to escape the country as a consequence of political prosecution during one of Argentina's military regimes. My wife and I speak Spanish at home, and so do our two grown-up boys when they come to visit. Our Spanish heritage has been significantly enriched by living in the USA for these past 31 years.
Mailing Address
Biochemistry Building
603 Wilson Road, Rm 212
East Lansing, MI 48824
Main Phone:
(517) 355-1600
Fax:
(517) 353-9334