Michaela TerAvest - BMB Community Profile
Mentoring and exploring many career options helped Michaela become an innovative researcher who engineers microbes for bioenergy production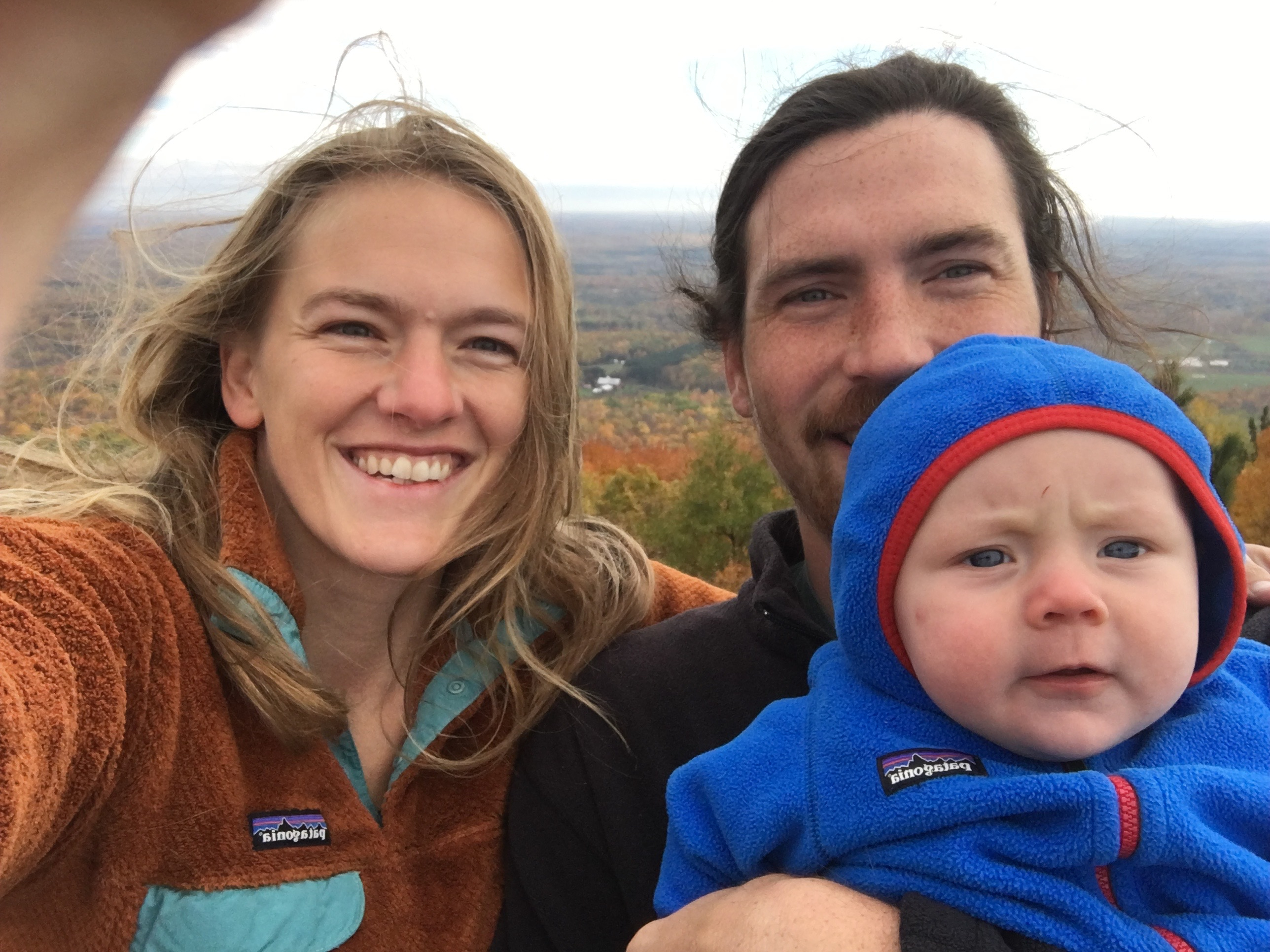 Faculty profile: Michaela TerAvest
Position: Associate Professor
Why did you become a biologist?
I have been concerned about climate change since high school and always wanted to develop alternatives to fossil fuels. I found the best fit between my skill set and motivation in engineering microbes for bioenergy production.
What is your favorite part about your job?
I love problem solving and the moment of clarity when we find the explanation that makes all the confusing results fall into place in a way we never expected.
How have you overcome obstacles to get where you are?
Honestly, I have to say that I have faced only minor obstacles on my career path. I feel so fortunate to have been able to focus on intellectual challenges rather than facing discrimination or having other major responsibilities.
What opportunities or positive experiences helped you get to where you are?
I have had so many awesome teachers and mentors throughout my life, who always believed in me. There are far too many to mention here, but a few are: my dad, who blew my mind with Avogadro's number around age 10; the teachers at Black River Public School who helped me through 9 AP courses; and MSU professors who showed me the path to a career in science. I have been so supported and encouraged throughout my career, especially by my first research mentor, and now colleague, Dr. Beronda Montgomery.
What advice do you have for aspiring biologists?
Try out different career options as much as you can. I thought I might want to go into policy to have a greater impact on climate change, but an environmental policy fellowship showed me that I was 100% wrong about that!
How do you feel that your identities contribute a unique perspective to STEM fields?
In most axes of my identity I am in the majority in the STEM environment, but as a woman and new mom I am able to find ways to help include other women and parents in our research, outreach, and educational activities.
What are you and/or BMB doing to support underrepresented/marginalized people in STEM?
I helped BMB start a Diversity, Equity, and Inclusion (DEI) committee and worked to make DEI issues a core component of our department strategic plan. One way the department has supported me as a new mother was the creation of a lactation room in our building.
Basic positionality statement:
I am a white, cisgender, straight female and grew up in a small city in Michigan. I currently live in East Lansing with my husband and young son. I am also a member of the Sault Ste. Marie tribe of Chippewa Indians, although I grew up relatively far from the lands and culture of the tribe. It has always been disappointing to me that I don't have a stronger connection to the tribe, which is partly because previous generations of my family felt the need to distance themselves to avoid discrimination.
Mailing Address
Biochemistry Building
603 Wilson Road, Rm 212
East Lansing, MI 48824
Main Phone:
(517) 355-1600
Fax:
(517) 353-9334