Voices of Color Flyer - Community Chat April 30, 2021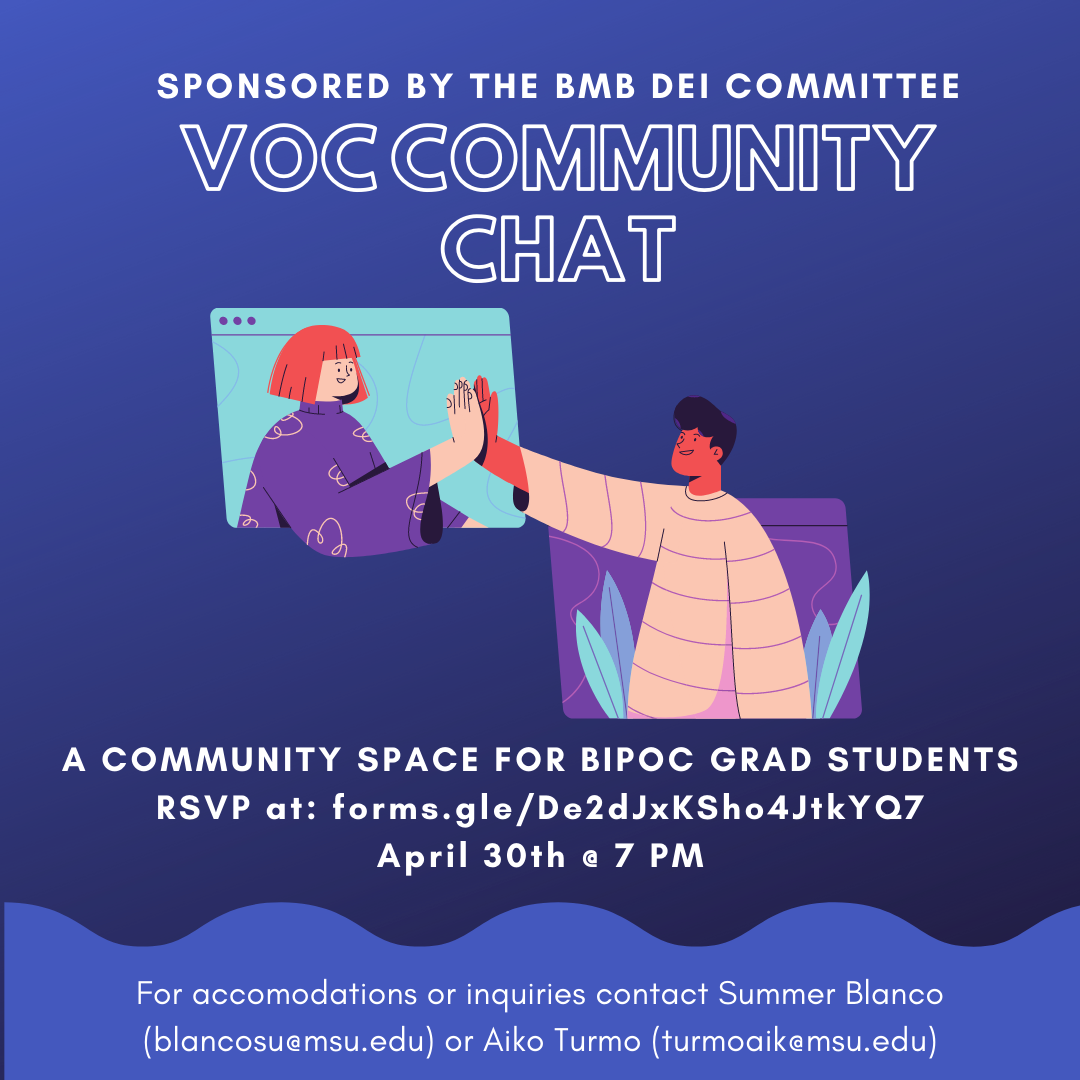 Accessibility Enhanced Flyer Caption

The flyer has a vertical blue gradient with a graphic of a light skin female presenting individual with orange hair in a purple shirt coming out of a light blue screen and high fiving an orange masculine presenting individual with short black hair that is wearing a white pin striped sweater with a purple screen behind them and some cute light blue foliage. Flyer text reads "Sponsored by the BMB DEI. VOC Community Chat. A community space for BIPOC grad students. RSVP at forms.gle/De2dJxKSho4JtkYQ7. For accommodations or inquiries contact Summer Blanco (Blancosu@msu.edu) or Aiko Turmo (turmoaiko@msu.edu)"