BMB / PLB appreciates postdoctoral scholars
Release Date: Sep 23, 2020
Categories: Homepage Hero, Home Page Slides
Postdoctoral scholars play a key role in the success of research and discovery at MSU and the Departments of Biochemistry and Molecular Biology (BMB) and Plant Biology (PLB) want to express their appreciation for the tremendous work and contributions postdocs make to these departments.
"BMB thanks all the postdocs and research associates for their great contributions to advancing research," said Erich Grotewold, chair of the Department of BMB. "We are very appreciative of the talent and dedication that this group of future research leaders from all over the world bring every day to our research teams, and the sacrifices involved, particularly in these difficult times. Thank you!"
According to the Survey of Graduate Students and Postdoctorates in Science and Engineering from the National Science Foundation, there are over 64,000 postdocs in the US. MSU has 620 postdocs in 16 colleges spread among 90 departments. BMB and PLB alone have 76 postdocs.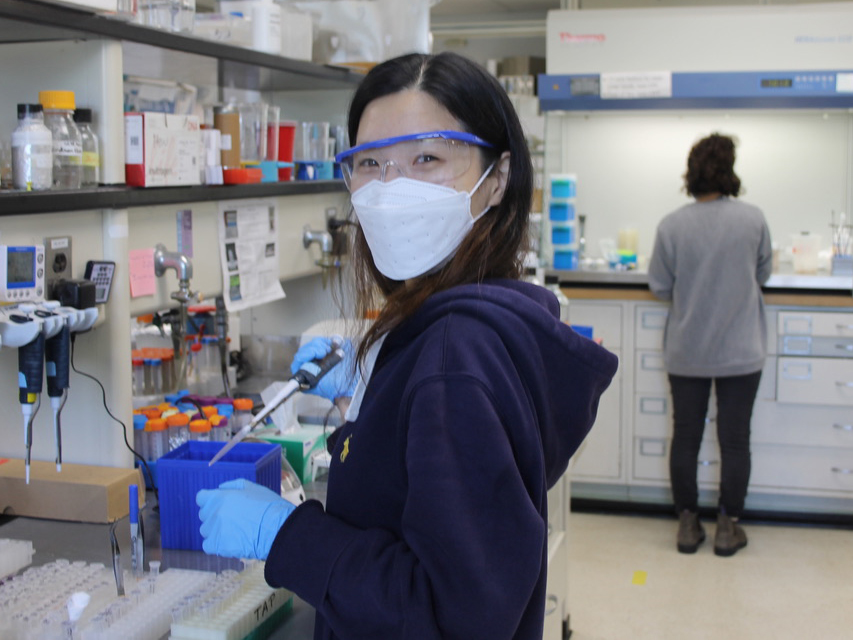 "Historically, postdocs have been an under-recognized group at most institutions, despite the fact that they are so critical to the productivity and innovation in our research programs," said Danny Schnell, chair of the Department of Plant Biology. "Postdocs also play increasingly important roles in our training missions by participating in classroom instruction and in mentoring students in our labs. As we strive to increase and emphasize diversity and inclusion, we also shouldn't forget that postdocs represent one of the most diverse populations on campus, and as such contribute to the richness of both our cultural and academic communities. I'm delighted that all of their contributions are being recognized more and more by MSU, and I want to thank all the postdocs for their contributions to PLB."
"BMB provides me with a fantastic opportunity to collaborate with leading scientists at renowned institutions and enrich my research expertise," said BMB TEAM-UP postdoc Sakthivel Kailasam. "My department's supportive and cross-disciplinary environment helps support me and allows me to cultivate my own research niche."
Since 2009, the National Postdoctoral Association (NPA) has sponsored National Postdoc Appreciation Day/Week to recognize the significant contributions that postdoctoral scholars make to U.S. research and discovery. In 2010, this week was officially recognized by the U.S. House of Representatives. The 2020 National Postdoc Appreciation Week (NPAW) is September 21st-25th. The MSU Office of Postdoctoral Affairs and the MSU Postdoctoral Association have organized several events to celebrate these important Spartans.
Banner Image: TEAM-UP postdoc Sakthivel Kailasam. Photo: Jeff Mason
Share this story