BMB to host Teaching Colloquium July 13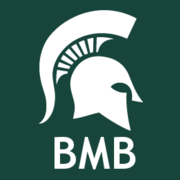 BMB will host its second Teaching Colloquium in the morning of July 13. Presentations will be made by BMB teaching faculty in addition to experts from other units / institutions with the objective to enrich everyone's teaching experiences. The syllabus is linked below.
This event is open to anyone at MSU and participants should feel free to attend as many presentations as possible.
Please contact Ashley Parks (clarkas@msu.edu) for the Zoom link or if you have any questions.