Diversity, Equity, and Inclusion - 071320
This website is currently being updated. Please check back soon for useful and exciting new content! (updated July 10, 2020)
The NatSci-DEI Website is a great place to find a comprehensive list of MSU and external DEI related information for students, faculty and staff.
BMB formed an ad-hoc DEI Committee in spring 2020 to create a more inclusive and welcoming climate within the department and address issues of recruitment and retention. We are also working on tracking DEI demographics to better serve our department members.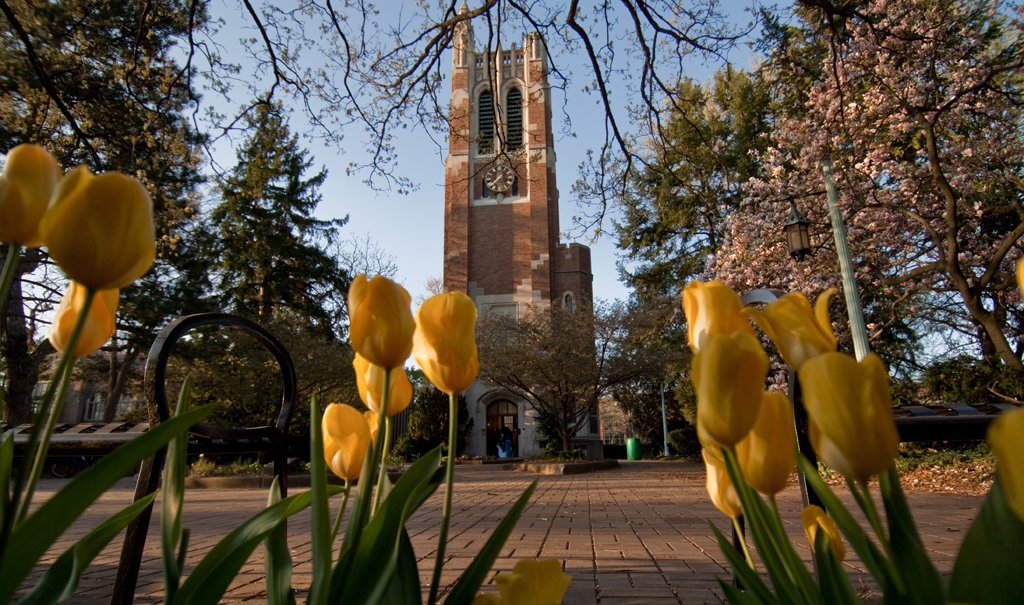 Vision Statement
The Department of Biochemistry & Molecular Biology (BMB) at Michigan State University comprises faculty, staff, academic specialists, postdocs, students, and alumni from a wide range of cultural and professional backgrounds. Our diversity of perspectives facilitates our goals of advancing science through research and education. The people of BMB are committed to fostering a diverse, equitable, and inclusive workplace to enrich our learning environment and foster innovative research. A culture of diversity, equity, and inclusion leads to new ways of thinking, behaving, and caring. We embrace the diversity of our department and community, including persons of varying ages, disability, ethnicity, family status, sex, gender identity, geographic region, national origin, political affiliation, race, religion, sexual orientation, and socioeconomic status, and other varied backgrounds and life experiences.
Our Goals
The people of BMB will strive to recruit, retain, and develop a diverse group of individuals to ensure a vibrant community that promotes excellence in education and discovery at Michigan State University. BMB will work with leaders across the university to achieve these goals:
Implement policies and best practices that promote diversity and equity among our community of faculty, academic specialists, post-docs, staff, and student populations.
Foster and sustain retention of a diverse community of faculty, academic specialists, post-docs, staff, and students.
Create an inclusive and supportive climate for all members of the department that provides equitable opportunities for learning and success.
Establish fair and transparent practices to ensure that all members have equitable opportunities for advancement and promotion, in accordance with their professional goals.
Feedback
We encourage anonymous feedback and suggestions for the BMB Diversity, Equity, and Inclusion (DEI) Committee to guide and/or assist our continued efforts to make ourselves a more welcoming and inclusive community.
---
What do we mean by Diversity?

This represents the presence of individuals with differences that may include race, ethnicity, sex, gender, religion, sexual orientation, socioeconomic status, age, ability status, and national origin. An individual does not represent diversity; diversity is about a collective or a group. People's uniqueness can bring diversity to a group, including in important ways that the field of Biochemistry and Molecular Biology have historically lacked.
The people of BMB commit to increasing and sustaining a diverse community, where people's backgrounds and social identities are represented and valued within our faculty, staff, specialists, and students. Diversity can refer to but is not limited to race, ethnicity, sex, gender, religion, sexual orientation, socioeconomic status, age, ability status, and national origin. UP
---
What do we mean by Equity?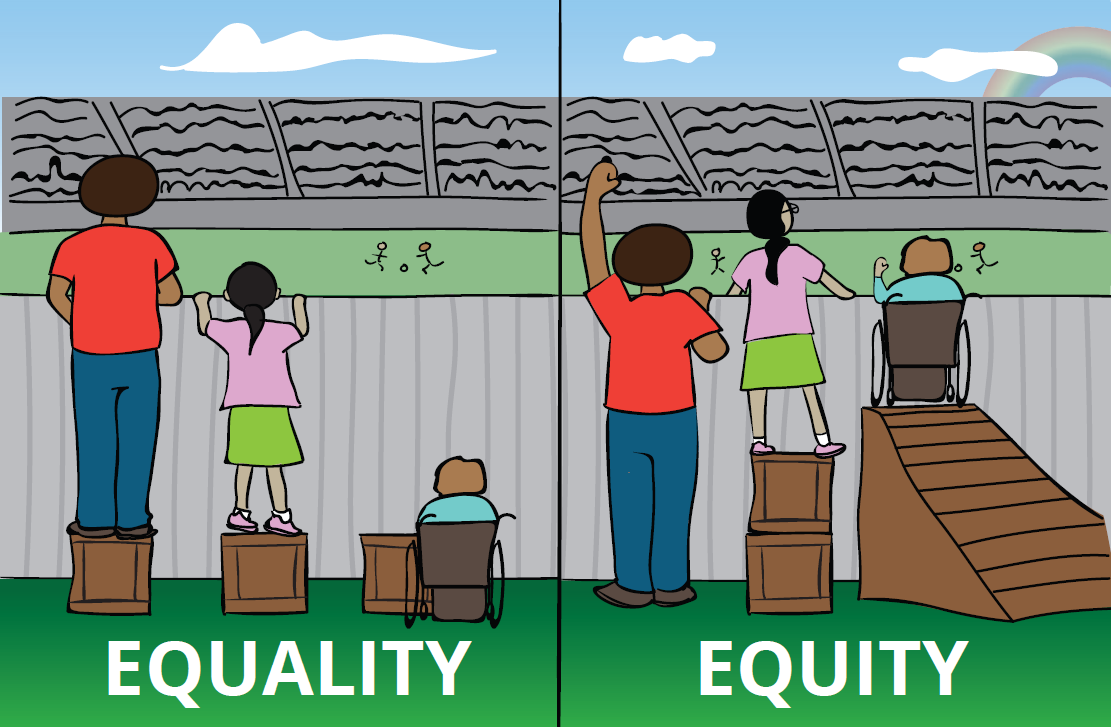 Here, we focus on providing ways to addressing challenges in accessing opportunities and resources needed for professional and personal advancement. Marginalized communities have traditionally been disadvantaged in achieving these goals, even when formal structures were present to prevent outright discrimination. Some of these barriers may lie with current and historical practices at our university, as well as in a larger societal context. Because of this history, simply trying to "treat everyone equally" may not promote equitable outcomes. Achieving equity involves recognizing that not everyone starts from the same place, because advantages and barriers exist that are driven by, for example, varying socioeconomic factors, ideologies, and perceptions. Equity works to correct these imbalances to ensure everyone has access to opportunities and resources.
We commit to understanding and utilizing practices that ensure members of our college have access to opportunities and resources needed to meet their academic and professional goals. By adopting equity-based practices, we will identify and strive to eliminate policies, practices, attitudes, and cultural messages that reinforce achievement barriers. UP
---
What do we mean by Inclusion?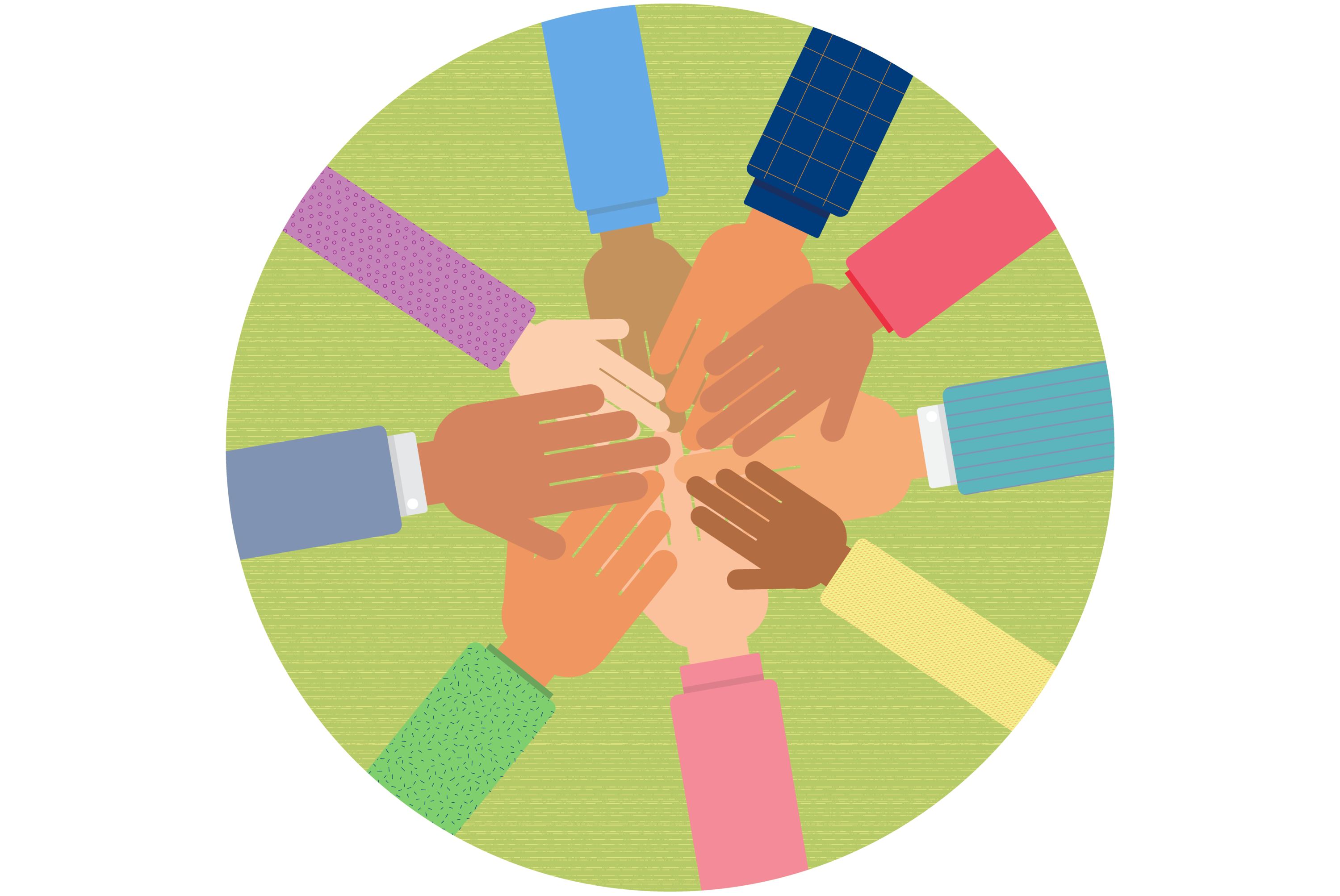 At the heart of an inclusive community is the visible recognition and celebration of people of all identities, where the diversity of people are welcomed to full and authentic participation within a given setting. Inclusion is not an automatic consequence of having diversity, because some members of a diverse community may not feel welcomed, valued, or enabled. We commit to fostering an environment where our faculty, staff, specialists, and students are engaged, valued, respected, and have a sense of belonging. Our community will thrive when members are able to fully participate in the research and educational goals of BMB, including involvement in decision-making, having the ability to raise concerns without retaliation, and have their concerns addressed. UP
---
What do we mean by Accessibility?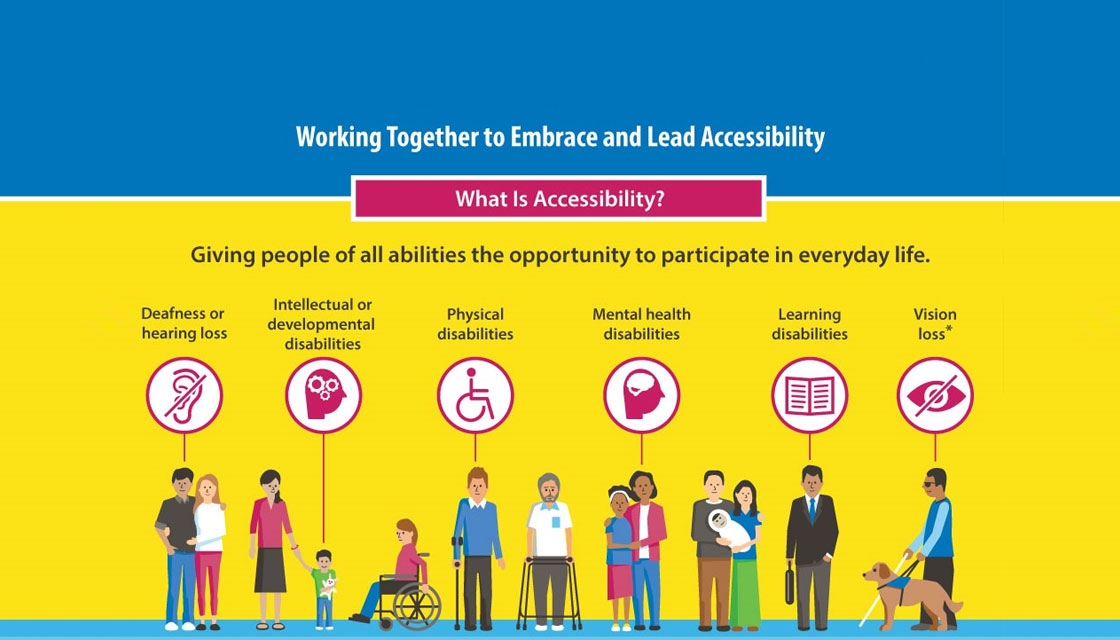 Accessibility is the usability of service, environment, product, or facility by people with the widest range of capabilities. In an accessible environment, everyone is afforded the opportunity to access the same information, engage in the same interactions, and enjoy the same services. Accessibility includes design of environments and products for people with physical disabilities as well as accommodation of hidden disabilities. Accessibility should ensure equal opportunity to the educational benefits and opportunities. We commit to create an environment in which all members of our community have equitable access to the opportunities within, and services provided by BMB. We endeavor to provide accessibility for all in our practices, policies, and the physical environment of learning within the department. We strive to remove barriers and provide a safe and welcoming space for learning and teaching, UP
---