Learning Module - Experiment 11C
Preparation of bacteriophage and plasmid DNA.
Transfection of F' E. coli cells with the Ligation Mixture of topA DNA Inserted into M13mp19.
---
In the last period we subcloned the gel purified, blunt-end PCR product containing 5'-phosphates into the phage vector, M13mp19. The insert will be cloned (hopefully) in either orientation. Why?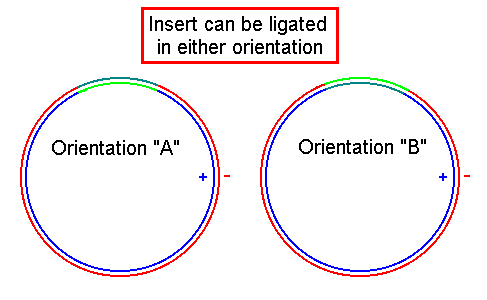 ---
Following transfection, the E. coli cells will produce phage particles that contain single-stranded DNA (+ strand). This DNA will contain one strand of the PCR product

or the other.

---
After transfection and plating, turbid plaques are produced on the lawn of E. coli cells.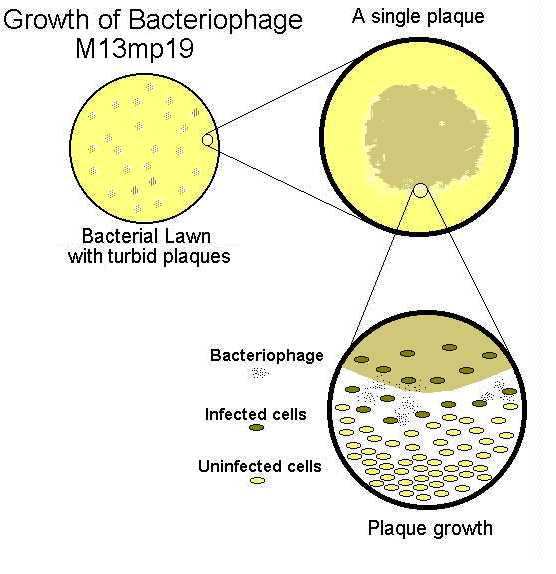 ---
Color screening will allow us to identify phage bearing an insert from phage with no insert.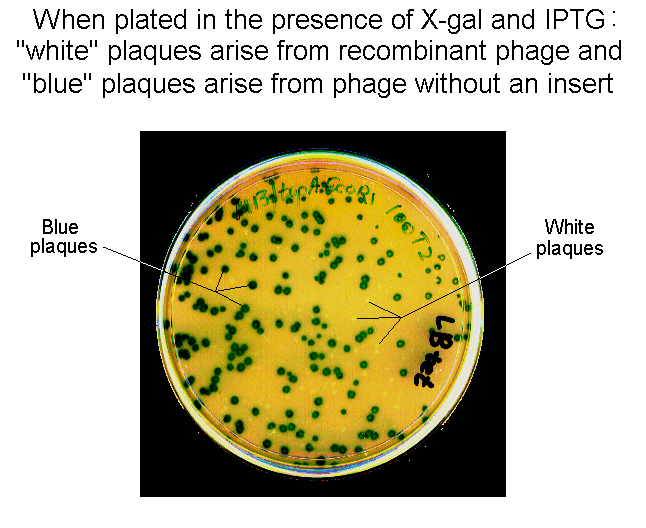 ---
We will propagate phage from "white" plaques in the next lab period and then determine the orientation of the insert in Experiment 13.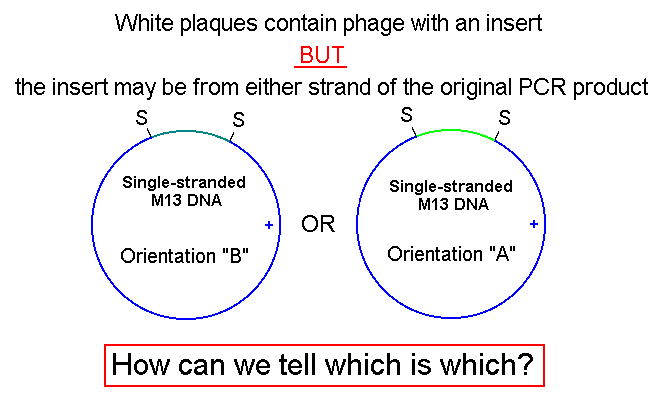 ---