Learning Module - Experiment 2A
---
Bacterial growth is logarithmic: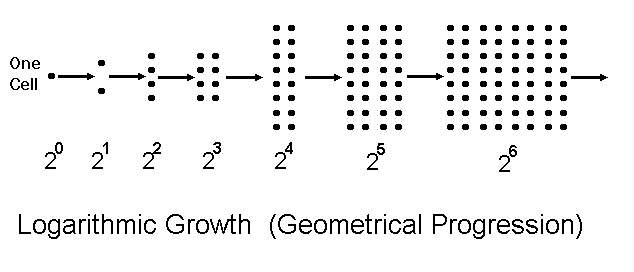 ---
Optical Density is a measure of transmitted light: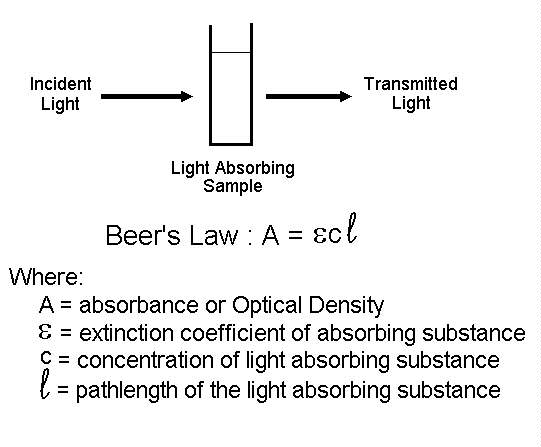 Absorbance (O.D.) is proportional to cell number over a limited range.
---
There are four phases in bacterial growth:
LAG phase - cells recover from stationary phase
EXPONENTIAL (LOG) phase - cells are dividing by binary fission
STATIONARY phase - nutrients have been consumed and cells stop growing
DEATH phase - cells die (and subsequently lyse) from lack of food and accumulation of toxic waste products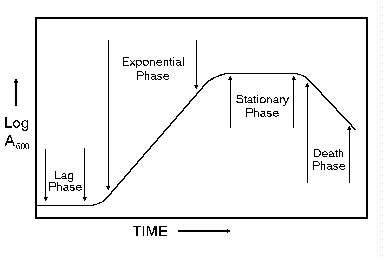 ---
Doubling time is the time it takes for the O.D. to double.
---
DILUTIONS
Serial dilution: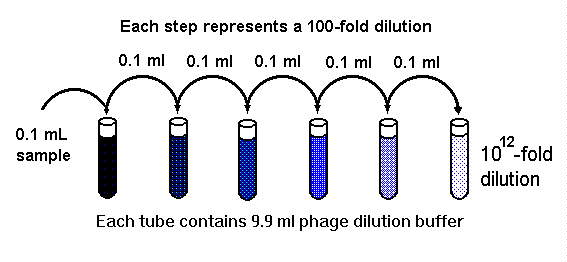 Overall dilution is the product of the individual dilutions.
---
A 1:10 or ten-fold dilution: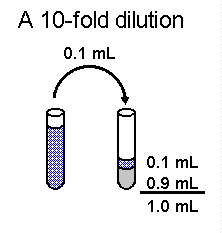 If there are 100 cells / mL in the first tube, then there are 10 cells / mL in the second tube.