Learning Module - Experiment 9A
Amplification of topA DNA using the Polymerase Chain Reaction
The DNA template we will use is the pTrc99A/topAcysB plasmid. It is combined with the two PCR primers, dNTPs and thermostable DNA polymerase. The mixture is heated to 94° C to induce strand separation, then cooled to 65° C to allow annealing of the primers. Then the primers are elongated by incubation at 72° C.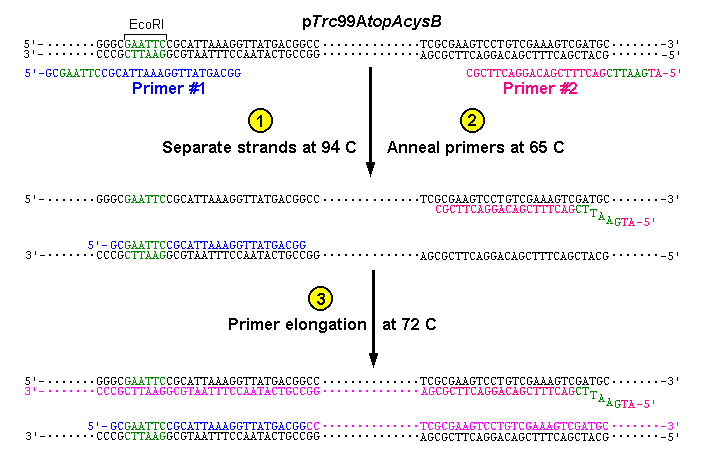 The heating, cooling, elongation cycle is repeated: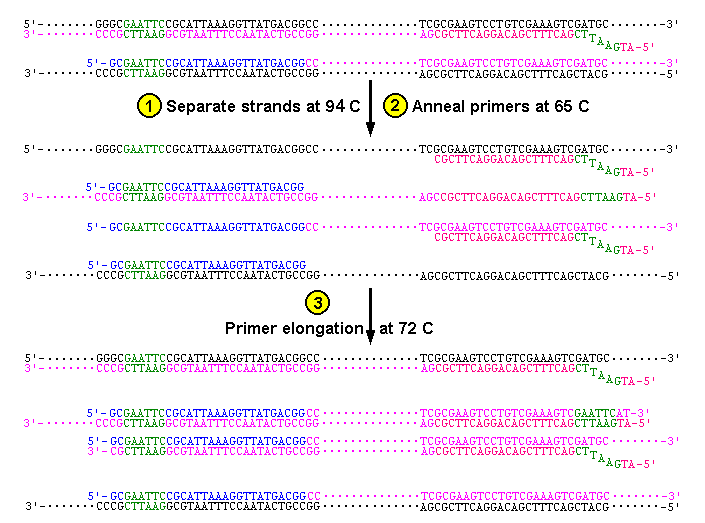 In the next cycle, the strands are then separated .....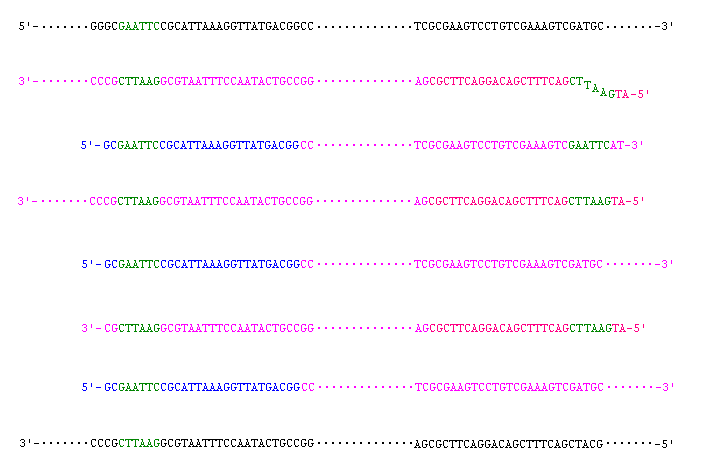 ..... the primers are annealed and elongated: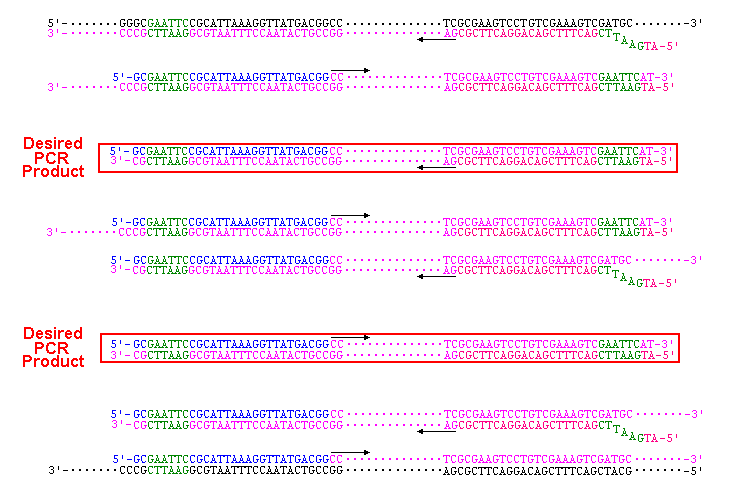 The desired PCR product will continue to increase exponentially with each cycle, while the other products continue to increase arithmatically.
When template DNA is omitted, no PCR product is formed. A variety of different PCR products are formed when using only one primer in the presence of template.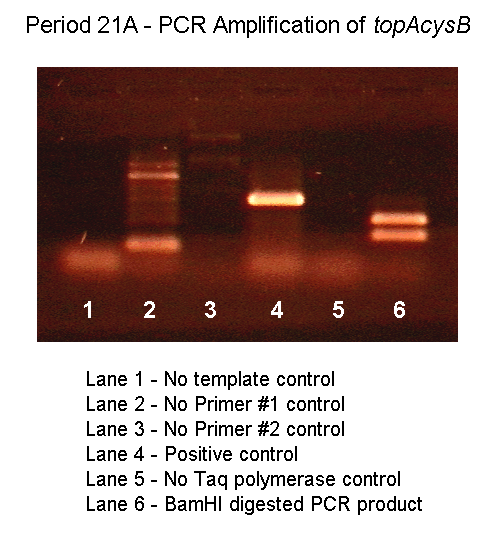 The PCR product is then purified by column chromatography for cloning into M13mp19.